It seems that climate campaigners have won the case to stop the expansion of the third runway at Heathrow airport.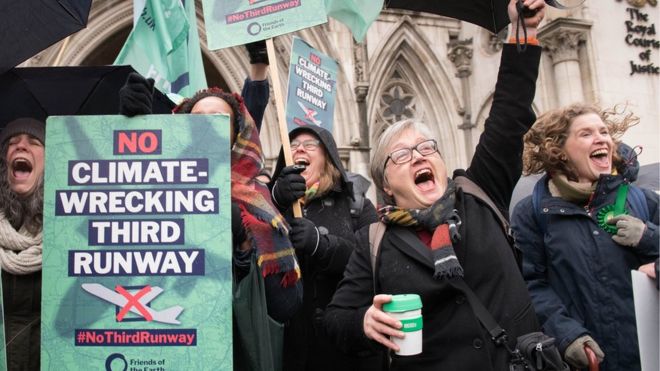 This comes in a week when Greta Thunberg is back in the country protesting and reading a speech probably written for her by her father from her telephone.
Whilst being a great believer in free speech it still seems a little ridiculous to have people travelling for miles to protest against other people who wish to travel and to this end I have a solution for this ridiculous situation.
Anyone who was protesting about Heathrow should have their passports taken away just in case they want to fly abroad to protest at a G8 Climate change conference as they have done in the past.
All the young people who are supporting Greta Thunberg should face severe penalties should any of them be found to have travelled to school in the back of daddies or mummies Range Rover or similar vehicle.
The COP26 United Nations climate change conference is taking place in Glasgow in November so if either of these groups wish to go there to protest I suggest they start walking now as it's quite a long way away.