Regulators from the Advertising Standards Authority (ASA) have banned one of these adverts on the grounds that it objectified women and yet it found the other one perfectly acceptable and no more than mildly sexual.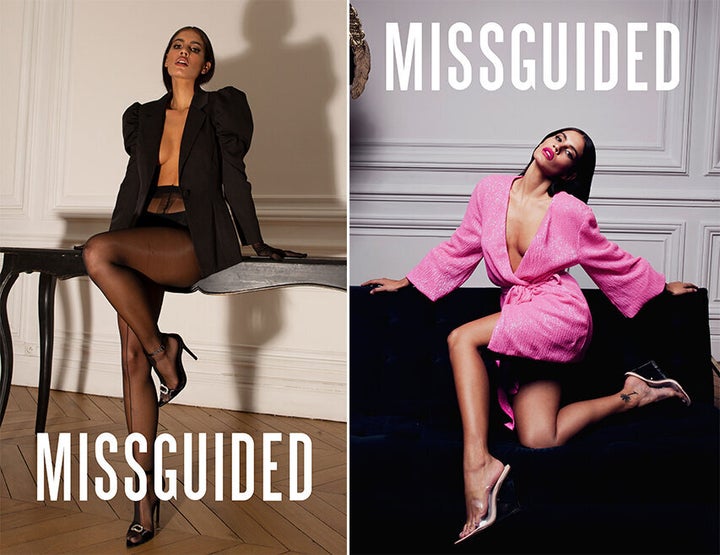 Now I rather suspect that like me, you will be hard pushed to decide which of these adverts is acceptable and which is objectifying women, I did ask my wife and female children and none of them could tell me which was banned.
The ASA said of the advert which was displayed on a train platform in November, "we consider she (the model) would be seen as being in a state of undress and that the focus was on her chest area and lower abdomen rather than the clothing being advertised.
Having received complaints from the public they also said of the model's pose "that her head was tilted back, with her mouth slightly open and her leg was bent and raised." "We considered that the sexually suggestive styling and pose would be seen as presenting woman as sexual objects and because the ad objectified women it was likely to cause serious offence."
Now, I'm guessing you are still none the wiser as to which advert was banned, it was in fact the one on the left although I would have thought the ASA's description could have described either.
Personally, I saw nothing wrong with either photo except for the fact that the model in the banned ad seemed to have put her seamed tights on back to front!