I recently came across the following which was an article in a bastion of the British upper classes since 1901, the Tatler magazine.
Huzzah! The trailer has dropped for the 2nd season of 'The Great'
Back in February of this year, we were riding a joyful wave of top-notch period dramas. Admittedly, Bridgerton and The Great – one fictional the other a revisionist history – were only comparable through genre, but what they also had in common is that they were both confirmed for a second season. Now, quite incredibly, they've wrapped on filming the second season of The Great – and a trailer has dropped evidencing all the hilarity, irreverence and haughtiness we've come to expect after watching the first (plus a highly pregnant Catherine).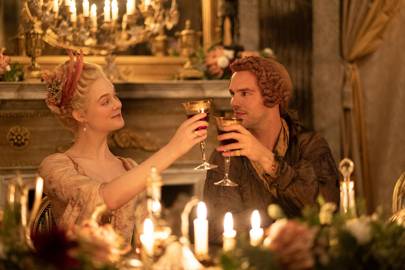 Upon checking with wikidodah my thoughts were confirmed that Tatler is a British magazine published by Conde Nast Publications focusing on fashion and lifestyle, as well as coverage of high society and politics. It is targeted towards the British upper-middle class and upper class and those interested in society events. Its readership is the wealthiest of all Conde Nast's publications and was founded in 1901 by Clement Shorter.
I am slightly disappointed that a British magazine so well established as Tatler and seemingly aimed at the highest standards should use the expression; a trailer has dropped as this seems to be more of the sort of thing we might find in a magazine published in the Americas, perhaps the modern Tatler reader is more au fait with the multicultural London accent than one might have imagined.