Recently in America a Kentucky Republican Congressman Thomas Massie posted a Christmas message from his family showing them all holding some sort of massive firearm, sadly just a few days after the recent school shooting in Michigan which was considered by some as fairly bad taste.
I must say I'm not entirely surprised as there seem to be considerable numbers of Americans who feel they should be armed to the teeth, although God knows why unless they are worried that anarchy is about to break out, or they want to start World War Three, or finish it, who knows.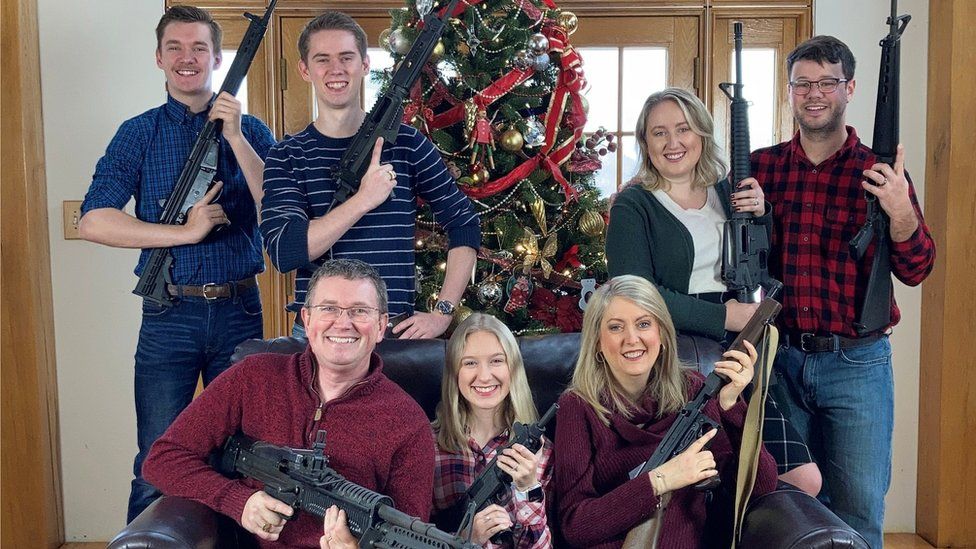 Should hostilities break out I have some bad news for the Massie family for I have a Christmas message showing a photograph of my latest purchase and Santa was kind enough to deliver it complete with ammo.
Happy Christmas, but be careful what you wish for.