I have been nominated for the Versatile Blogger Award which is very nice, however I have been nominated once before for a versatile blogger award which leaves me with a problem of trying to prove I am indeed a versatile blogger by coming up with some different topics this time round.
This will not be easy as I am a bit of a curmudgeonly old so and so who has a tendency to moan about the same topics but none the less I am willing to take up the challenge and to prove I'm not cheating I have placed the link to my previous attempt for your perusal.
https://lordjoewells.wordpress.com/2019/02/28/versatile-blogger-award/
The Rules
Thank the person who gave you the award.
Include a link to their blog.
Select 7 blogs/bloggers that you've recently discovered or follow regularly.
Nominate those bloggers for the Versatile Blogger Award.
Finally, tell the person who nominated you 7 things about yourself.
Thank you Ilona for giving me this award, I shall refrain from a long winded Oscar style acceptance speech and get on with displaying the link to your blog which is;  https://easydiet.blog/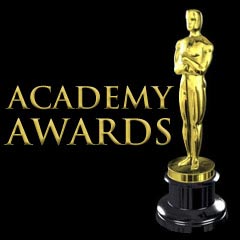 And the nominations are;
https://pensitivity101.wordpress.com/
https://lindakempwriter.wordpress.com/
https://acrackinthepavement.com/
https://angloswiss-chronicles.com/
https://figmentsofadutchess.com/
https://theenglishprofessoratlarge.com/
I assume through the wonders of the interweb thingy these people will be notified as if by magic!
Now for the tricky part, seven things about myself which I haven't used before.
I was adopted when I was one year old, my birth parents were Irish and Scottish.
I am 67 years old and to quote Roxie Hart from the musical Chicago, "I'm older than I ever intended to be." It frequently comes as a surprise to me when I'm shaving in the morning when I look in the mirror and am not faced by the thirty five year old that I think I am.
I live in Hatfield Heath in Great Britain.
I am useless at getting up early in the morning, I think I'm naturally geared to get up about mid-day.
I love watching the Trooping the colour which takes place on the Queens birthday and find it impossible not to march in time with the music if I have to leave the room.
I went on holiday with my parents to Spain in 1969 and drove my father's Jaguar 420 all the way at great speed which for a young 18 year old was fabulous and whilst there I watched the first men land on the moon on 20th July.
I am 5ft 7ins tall which makes me about the same height as some of the greatest dictators of the world, Hitler, Mussolini, Napoleon, so I get by although I have no plans to invade Poland.